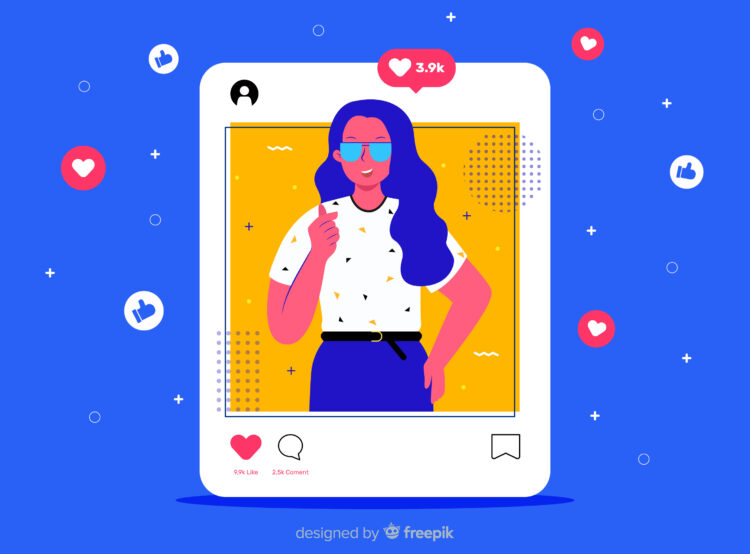 Brands are set to spend up to $15 billion on influencer marketing by 2022, Business Insider Intelligence estimates. However these are still the relatively early days for the industry, so Brands and gen x and up business owners need help navigating this new form of marketing. This is a market need that your influencer management company can fulfill.
In this article, we will cover the ins and outs of starting an influencer management agency.
What is an influencer?
To put it bluntly: A social media influencer is someone who has built a loyal following through their online content creation.
Market need
According to a 2018 Association of National Advertisers (ANA) survey, 75% of marketers are using influencers as a marketing tool, and 43% plan to increase spending on it in the next 12 months. The question is why?
Marketing in today's world requires a lot of different objectives to be met in order to succeed:
Audience building
Content creation
Building trust with the brand
SEO rankings
All of these working in tandem to increase sales
And influencers help with all of them. A great hand and glove fit between an influencer and a brand is a marketers' dream. It allows us to meet and exceed KPIs and allows us to achieve great ROIs if done right.
One such example is : Sperry
Sperry, the popular boat shoe brand, worked with more than 100 micro-influencers on Instagram to create their brand awareness campaign. They identified the fans on Instagram who were already sharing high-quality photos of their products. By connecting with these engaged fans, they were able to fuel content production for their official Instagram account. They also got authentic content across a wide variety of influencers.
However, influencers are either micro or legitimate celebrities. Handling relationships between both parties' brands and influencers becomes crucial. This is where your agency would come in
The problems that influencer management agencies solve are two-fold:
It is hard for brands especially smaller ones to approach influencers because in many cases there aren't dedicated channels, platforms, and portals, which could be used. Thus an agency can bridge the gap between a brand and an influencer and provide a valuable service – transform business speech – KPI's, duo dates, stakeholders into understandable terms for the "talent" the influencer.
Influencers need representation, the same way that artists and musicians did in the past. And in the current shifting socioeconomic climate, people who have a grasp on the expected deliverables and possible expected ROI's and brand voice fit are needed like never before.
Services that can be provided in the scope of an influencer management agency:
Key Services
Influencer matching
Campaign strategizing and execution
Influencer events
Content amplification
Influencer campaign monitoring
Backlink strategizing
Press release distribution
Unique selling points
Influencer targeting based on factors like geo-localization, relevant content, and others
Highly-optimized influencer campaigns
Comprehensive keyword research
Access to real-time campaign data
Works with international brands and influencers
Clients budget
What are the usual budgets that companies allocate to influencers?
According to research done in bigcommerce.com
The most common influencer budget is $1,000 – $10,000/year, followed by $100,000 – $500,000/year.
19% of marketers will spend $1,000 – $10,000 per year on influencer marketing in 2020, while 18% are spending between $100,000 – $500,000 per year.
7% of companies plan to invest over a million dollars in influencer marketing in 2020.
Some companies even spend as much as half of their marketing budget on influencers
According to media kit: nearly 90% of all marketers find ROI from influencer marketing comparable to or better than other marketing channels
These are the budgets your agency will be managing and clients will be expecting results.
How much can you charge?
Charging for services can be done in several ways:
Based on deliverables and achieved KPI's:
After you and the client figure out the main goal of the campaign and the expected ROI you can negotiate the rates based on:
Added value: Do you help produce the content?
Do you simply match the client with the influencer?
Do you manage the whole campaign?
All of these factors will increase the pricing. Some examples from the industry:
Viral Nation – Negotiates contracts, design merchandise opportunities, and provides media opportunities (i.e. event appearances, casting calls, content licensing) for their influencers. The cost of one campaign may range between a whopping $25,000 to $10,000,000!
Karios Media – An award-winning agency that offers influencer strategy, video production, digital planning, and consumer insights. They charge an hourly rate between $150 to $199, resulting in the cost of one campaign amounting to $10,000 depending on the directive.
Mobi – provides clients with predictive media plans, influencer analysis, and post-campaign reports. An entire project costs around $10,000 or they may charge $100-$149 per hour.
Obviously, the cost may vary depending on the follower count of the influencers and the scope of the campaign. However, if you're planning an ambitious campaign with multiple influencers, you must prepare a hefty budget to execute a campaign that will meet your expectations.
Hourly rate for talent management
A simpler pricing structure could be setting an hourly rate just for talent management, to lift the burden from the client and be compensated by an hourly rate which can be from 50$ an hour for a single-person agency or several hundred for bigger ones.
If all of this seems a bit overwhelming information-wise since the influencer market is quite dependent on many factors we made this step-by-step guide.
Step by step
Here you will find a guide on what to do step by step in order to create your own influencer management agency
Find a niche and become engrossed in it. At the very beginning, it is important to become an expert in a field in order to know the main players, key influencers, and dynamics within it.
Identify the key players and research if and how the relationship between an influencer and a brand is established. As different industries have different approaches and price points. Establish relationships with influencers, talk rates, and ways you can help them monetize their presence and influence.
Look for prospective clients who could use these influencers' help and sell bundles of services as highlighted above. With time you will be able to either outsource or build up your team and grow.
Creating an influencer management agency can be a profitable business decision, as it is relatively easy to set up initially, as you do not need any particular inventory or investments other than an internet connection. However this first look might be deceiving as you may have seen above, there are quite a few factors determining the success one can have.