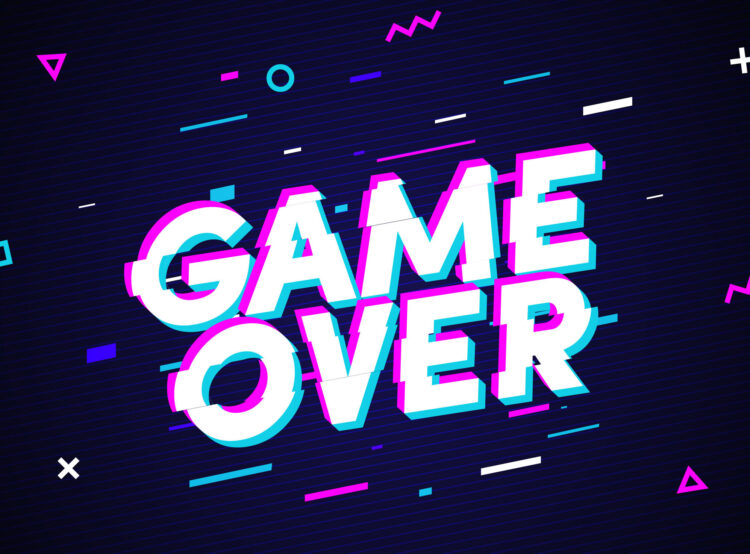 The 2020 pandemic has forced a lot of people to stay at home than ever before. With the shutting down of public places and recreational centers, you are left with finding new ways to pass your time.
Consequently, this has led to the booming of the gaming industry. From classic games such as Freecell and mahjong, virtual reality games, and others, people are playing more games than before. The gaming industry is projected to bring in a profit of $159.3 billion this year.
You can take advantage of these opportunities by venturing into the gaming industry. Opportunities abound in the gaming industry that you can take advantage of. This article expounds on different opportunities:
Betting for eSports
eSports betting is becoming the rave of the moment and is projected to collect $1.81 billion in 2020, as against $24 million in 2015. However, it still pales in value against live sports betting volume, which is $250 billion.
Recently, there is a new wave of innovation in fantasy sports. Several companies, such as DraftKings and FanDuel, allows you to play fantasy sports. Before long, these innovations will continue in the eSports world.
So, you should look into the fantasy and esports world and think of ways of bringing innovations there.
Games Designing
Do you have ideas for video games? Can you bring those ideas to life? Do you have designing skills?
If your answer is yes, you can go into a game designing career. Here, you need to generate concepts that will become video games. You will create storylines and characters. Also, you have to work with a team of creative designers and developers through the game production process that can make your game come alive.
However, if you are not well versed in game designing, you can take courses on Game Design to brush up on your skill.
Game Programming and Developers
If you are a software developer, you can delve into game programming. Developers help to design the software that will mark the games work based on the concepts that the designers have envisioned. Programmers also utilize problem-solving skills in creating codes that convert the ideas of the game's designers into instructions that are readable to video game systems.
You also gain a deeper understanding of the theory, design, and practical skills needed to become a successful game developer by taking courses on Game Technology.
Those that are best fitted for this job are computer programmers, coders, and video game gods. You also need to learn computer science, coding, and game development. If you to stand out as a game developer, you need to make your games. Experience is priceless here.
Audio Engineering
If you are good at creating the perfect ambiance and mixing sounds, you can become an audio engineer. Audio engineer utilizes computers and electrical sound equipment to produce the sounds you hear in a game, from background music to ambient noise and voice-overs.
QA Tester
This is one of the most in-demand jobs. It requires that you have a good knowledge of programming languages, database management, and defect management tools. A QA tester checks for new software launches like tablets, mobile apps, and gaming consoles.
Game Play Testing
Game testers work around the game to ensure that it functions appropriately and game instructions are clear. They check for bugs and glitches in the system, and then communicate their discoveries to the developers and designers. This is an excellent job if you are good at gaming and problem-solving.
Translators and Interpreters
As a global industry, the gaming industry needs translators and interpreters who can interpret and translate games into many languages for the international audience. Interpreters help to convert the dialogue of the character to diverse languages, while translators help to restore the instructions and documentation from their original language to other languages.
If you want to delve into this field but lacked the knowledge of a second language, sign up for courses on a second language.
Games Artist
If you are into the arts, you can consider becoming a games artist. As a games artist, you can help to make the game look realistic, or make it look more stylish. Also, as a games artist, you need to use your creative and imaginative skills to produce visual elements like surface textures, scenery, and characters.
Those who are the best fit for this job include dreamers, artists, graphic designers, and doodlers.
To stand out, you need to be unique. If you stand out, you will be able to be noticed by publishers.
Games Animator
If you can create memorable characters that appeal to buyers, you can become a game animator. This skill is highly needed in the gaming industry. Game animators help to use specialist software to produce the series of the picture that shows the behavior and movement of characters in a game.
You can also acquire the skills by signing up for a Game Software Design course.
Professional Gamer
If you love to play games, this is for you. You can make some cash from playing games. Here, you have to be very skilled and give a lot of your time every day to practice. Your pay as a professional gamer will depend on the level of your skill. Like professional athletes, professional gamers also win from sponsored tournaments and personal sponsorships. Being a professional gamer can be a short career and many pro games eventually delve into game designs, games art, programming, and development after retiring from the pro gaming world.
Next Generation AR Gaming
Augmented Reality (AR) is said to be the next big thing in gaming. But to date, only a few developers can use the technology to create a game.
However, the belief remains that AR will be a part of the next generation of gaming innovation. With the arrival of 5G coverage, AR gaming will become a reality.
You can go into the field by acquiring the skills and preparing and positioning yourself.
Screenwriters
A lot of games have storylines, instructions, and documentation. That is where the writer comes in. Writers carry out multiple roles in the video game industry. A screenwriter takes the concept that the designer has in mind, and develops it into relatable stories. Technical writers help to create instructions and documents. If you are passionate about writing and creative writing, you can delve into this field.
Blockchain Gaming
Blockchain gaming is defined as a particular niche market of games that works on the infrastructures that support cryptocurrencies such as Ethereum and Bitcoin. Gaming is a part of the industries where opportunities exist with blockchain.
Blockchain-based games are becoming the games of the future, with a world of increasing privacy concerns.
You can research opportunities in this field and know how to get your share from this industry.
Marketing Managers: They help to handle video game marketing activities. They help to develop strategies for selling the games to consumers, such as the place to sell them and the mode of promoting them.
Sales Representatives: Sales representatives assist in selling video games to wholesalers and retailers for the publishers. A sales representative needs to have in-depth knowledge of video games, the industry, and prospects.
Producers: Game producers handle the business and financial details that are used for developing products and making them marketable to consumers. Also, they supervise the entire personnel and production of games within the budget and time constraints.
Market Research Analysts: Market research analysts help to design surveys for determining the preferences of the customers. After they have gathered the data, they will use it to help the video game publishers to choose the products and services to sell, the amount to charge for them, the place to sell them and how to sell them.
Composer/Musician: This particular opportunity is one of the less popular jobs in the gaming industry. Media productions will always need music in addition to visuals, with video games. If you can compose music, you are an excellent fit for this job. You should know how to play at least four musical instruments to stand out here.
Customer Service Agent: Customer service is needed by virtually every industry and requires dedication, patience, and perseverance. As a customer support agent, you will get an inside view of the company that you would like to work with, and you will gain insight into the gaming industry.
This job is the best fit for aspiring yodas, communicators, and tech gurus. You need to learn customer services, a second or third language, computer skills, and gaming consoles.
If you want to stand out as a customer service representative, you need to have a good relationship with customers. You need to be dedicated, persistent, and courteous.
Conclusion
The gaming industry is fast-paced, edgy, and energized, with immense benefits, competitive salaries, profit sharing, and opportunities to advance to management, and training programs.
You can delve into the gaming industry as there are diverse opportunities there. If you are not skilled in any of the areas, you can take several courses to boost your skills and increase your competency to clinch your position in the gaming industry.