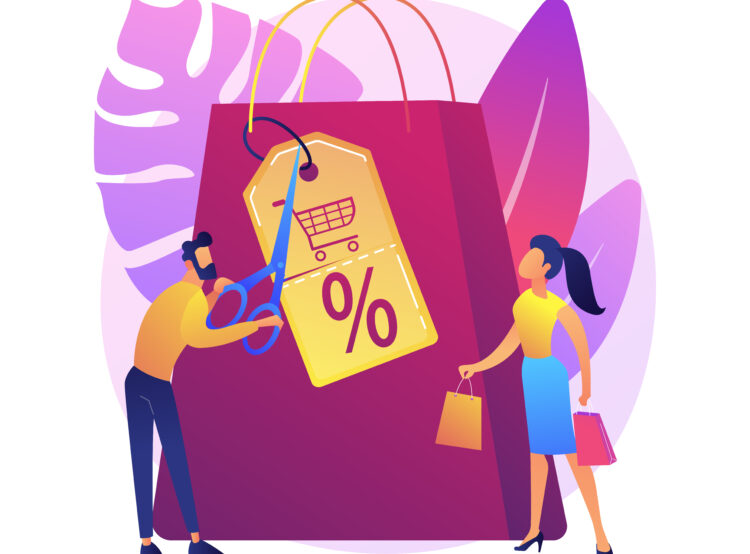 The current year has been nothing short of disappointments, especially when you consider the number of businesses shutting down. Since the start of the COVID phase, the world has taken a substantial economic hit resulting in numerous large economies crumbling down. Numerous startups, small business ventures, and even huge brand names have been forced to cut off entirely due to minimal sales. However, in such testing times, a considerable number of online business ideas have come through that are solely put forward to assist the current situation. This article will guide you to some business and sales strategies in order to shine in 2021. So, let's dive in!
How to sell in 2021?
Since the year is coming to an end, it would be smart for you to start thinking early to make sure that you start the New Year in good spirits. Here are a few tips for you to boost your sales in 2021 by following the most successful sales strategies
Pick the right business niche
One of the most crucial steps to mastering sales during the post-COVID period is to pick your business ideas wisely. This certainly includes choosing the perfect niche that is easier to manage and has a lesser risk of failure.
As per many experts, the current and next year is very crucial for making ground-breaking inventions in the technological sector. Considering the lack of physical business activity, people would prefer moving towards smart technology that can help manage life at home. A good way to start would be to develop or sell something that uses AI or AR tech support which is one of the top business ideas currently.
Study the latest e-commerce trends
It is expected that the e-commerce industry will continue to multiply in terms of growth in the upcoming year. It would be better if you start looking for startup ideas that are relevant and have a high demand in the current market. Try looking for ideas to facilitate people at home to comply with the ongoing COVID situation. Being prepared with all risks taken into consideration will certainly give you a safe profit margin.
Master online business strategies
Considering how quickly and swiftly the world is turning towards online business ideas, you must work on your online sales strategies. The upcoming year could be full of both pleasant and unpleasant surprises that require you to think like an entrepreneur.
Learn all the ins and outs of setting up an online store
As said before, e-commerce is probably the only favorable business area that you can look forward to using to run your startups in 2021. Platforms like Amazon and eBay have seen a huge growth in sales activity, especially due to COVID effects. You should make the best out of such platforms by getting to know all the important digital marketing strategies used to promote products of all kinds.
Furthermore, you can look towards your fellow competitor stores on platforms such as Shopify that use different strategies to promote their online business ideas.
Adapt to the latest digital marketing trends
Since half of the world is expected to be in lockdown in 2021, people would hardly step out to see a marketing campaign on the nearby billboard. In such an instance, digital marketing would prove to be a vital asset to boost sales and make people aware of your brand.
One way to do this would be to use social media platforms such as Facebook, Twitter, and Instagram as your marketing tools to carry out campaigns and other related stuff.
Improvise and Retarget with Attractive Content
Gone are the days where you could write a hefty description to catch the reader's attention. People nowadays prefer short, simple, and catchy content that comes with attractive images and short videos. The trend is very much likely to continue in the next couple of years. Pick out a specific kind of audience and make use of target images and words to draw in maximum attention. This is bound to help your business venture to pick up the pace of sales.
The Bottom-Line
With all the sudden changes in how businesses are operating, it would be safe to assume that 2021 would certainly be the year for maximum e-commerce growth. The coming days require you to adapt to modern technology as soon as possible to help you achieve your sales target in the upcoming business term.