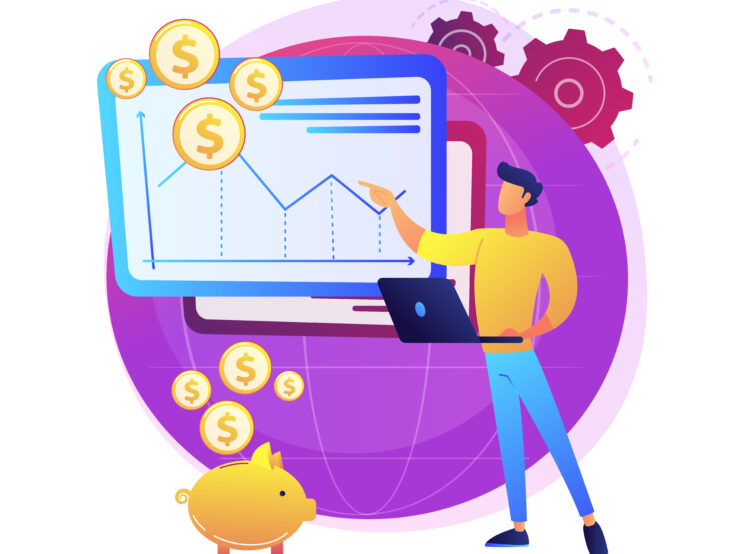 Think no more if you've been thinking of marketing strategies to grow your small businesses and not making headway with them.
Because in this article, you'll learn about 15 different marketing ideas for your business.
The good thing about the multiple options is that, out of the 15, you can find at least five that will work perfectly for your business.
Subsequently, you can watch your business grow from small-scale to medium-scale and large-scale.
Some of these ideas are simple and can be implemented immediately for faster results.
Without much ado, let's get down to business. Here are the Top 15 Marketing Strategies for Small Businesses.
Web Marketing for Small Businesses
The need to have a website for any business can't be overemphasized in today's world. For one, it projects the image of your business to the world, and your target audience will perceive your brand as a serious one.
It also gives you a platform to describe all of your offerings and services at once. So your potential customers have a one-stop destination to view all that you've got to offer. A website gives even the smallest business a professional look and naturally sets the tone for more patronage through social media.
Social Media Marketing
A sizeable portion of the world's population is on Facebook. But that's not the only platform you can market your business. Various social media platforms that your small businesses can leverage to rise.
It's pretty easy to set up a business page on Facebook, and with a web presence, your followers can have a landing page to explore and confirm all you promised on social media. You can take things further by paying for Facebook marketing ads and having your business reach a wide range of audiences.
Target Audience Identification
Before selling anything, you need to be sure that you are selling to the correct category of people. The same goes for the service sector if your business is into services.
You need to identify your potential customers by conducting a target audience identification experiment. This experiment lets you determine where your target audience converges frequently and know where to invest all your marketing resources.
This experiment can be done on Facebook and other social media platforms. Take your offerings to the groups on Facebook and watch how they're being liked or how people engage in the conversations you stir up.
Blogging
Blogging is a watered-down version of web marketing. A blog can be within your budget if you can't pull the resources to open and maintain a website.
But you also have to keep it alive with blog posts, so it doesn't dry out. Blogs are easier to open, the hosting and domain names are cheap, and you don't need much experience to run one.
Via blogging, you can generate leads for your business and gain customers' loyalty via posts full of value.
Email Marketing
Email marketing has evolved into a massive channel for lead generation.
To get started, you have to create a mailing list containing emails of your potential customers and start sending them periodic e-gifts and tips, which are baits.
You might need a little help with this because you will need to purchase an email generator. This will not threaten your marketing budget but will pinch it a little. It's worth every dime spent.
Instagram Marketing for Small Businesses
While this should be under social media, we must focus solely on it as a stand-alone strategy.
If your business has to do with photography, designs, and any other niche that demands crisp, clear pictures for customers to understand you better, you need Instagram.
There are paid Instagram ads that you can use to trigger engagement across your potential fan base.
SEO Marketing for Small Businesses
If you own a business website or blog, SEO is of the essence. With SEO in place, it'll be easier for your target audience to locate you whenever they search for your services on the web.
If your blog is optimized for SEO, people who type keywords related to what you offer will find your business quickly, and you can get the engagements.
However, this is quite technical, and it's hardly something you can pull off on your own; you will need an SEO expert for this.
Stickers and Flyers
While this might be termed old-fashioned, it's still viable in today's marketing world. You can print out flyers and distribute them in public places. While they might not survive a second in the hands of many, some might find it exciting and call.
Your business is not for everyone, and only those who care will indulge you.
Stickers are great too. You can print them and paste them in public places.
You can also give them as gifts to people who patronize your business. They can paste these stickers at home, in their offices, in bags, and books. The bottom line is that your business is going viral with stickers, and people will soon start to call.
Google My Business
Google has made things easier for small business owners to be seen and heard on the web.
If you own a Google account, this service is entirely free.
When you register for Google my Business, Google makes it easier for your potential clients to find you. It does this by enlisting your business in the list of companies that will pop up when a customer searches for the kind of service or product you offer.
This gives your brand higher visibility and more engagements.
Endorsements
People love to associate with the rich and famous, and they also love to associate with popular people, places, and things. Getting an endorsement from a celebrity or any notable personality in your region is a powerful marketing strategy that can redirect traffic to your small businesses in record time.
This is why top brands pay celebrities to use them in promotional content and ads. Since you can't possibly pull a similar marketing strategy, you can lobby for an endorsement from these society people.
While it takes a lot of hard work, it's sheer rewarding. If a celebrity rocks one of your Tee's and you display it on social media, it can tempt people to associate with your brand. That's just an instance, your business could be about anything, but an endorsement boosts you.
Ad Agencies
Now marketing can be tasking, and it'll be worthwhile to leave it in the hands of those who know how to run it effectively.
I'm talking about small businesses' ad agencies. You'll have to pay for their services, and they will project your business to the world via every means within their disposal.
You can also decide where you want your business displayed, and it all boils down to how much you're willing to pay. Giant billboards gracing the highways are just one media they use to advertise businesses. So you get an idea of what I'm trying to say.
Partnership
If your small business is struggling to gain a foothold in the industry, a partnership can be all the leap it needs to grow.
You can find a renowned brand in the industry and request a partnership. You have to be creative about this, as people are looking for partnerships that will benefit them.
Your products might complement the effects of the star brand you are partnering with, giving you the publicity.
So get started with brainstorming and find out how your business can partner with another bigger one for mutual benefits.
Free Consultancy
Your business can offer free consultancy services to clients or customers as a way of luring others. When they spread the word out there that your company provides premium services and free consultancy in appreciation, this sets the bait on the hook.
And, of course, you have to encourage your beneficiaries to spread the word about this goodness you offer to everyone they can reach. Although some would gladly preach about it, you still have to urge them to.
Employ a Marketing Coach
Marketing is a serious business for every business that's conscious of success.
Hiring a marketing coach might be hard on your budget, but this can only be for a while. The results of hiring a marketing coach will soon fund your business massively that you won't have to worry anymore.
A marketing coach will help you analyze different marketing channels and suggest which is best for your business.
There are marketing channels that won't work for you. Your target audience doesn't even go there, and you'll only realize this after investing on these platforms or channels.
A marketing coach guides you to ensure you avoid these errors and invest your resources wisely.
His job description exceeds those above, and there's a lot to benefit from hiring one.
Branded Gifts
Souvenirs can help improve awareness of your brand in your locality.
You don't have to do this forever or spend much on it, and you could keep it as an offer. You give them a gift for everyone who purchases any of your products within a set window.
It could be pens, Tee's, notebooks, mugs, and any tangible gift item. Ensure they're all branded with your business name, logo, and a "thank you" subscript.
These items bearing your brand name and logo represent your brand wherever they're taken to, and that's your business going viral.
Conclusion
Every business needs marketing. For small businesses, this is not an option, and it's as essential as the capital of the company.
The right marketing strategy can help small businesses go viral and make huge profits.
Fifteen ideas are before you. Find the right one to implement.
It's time to take action!