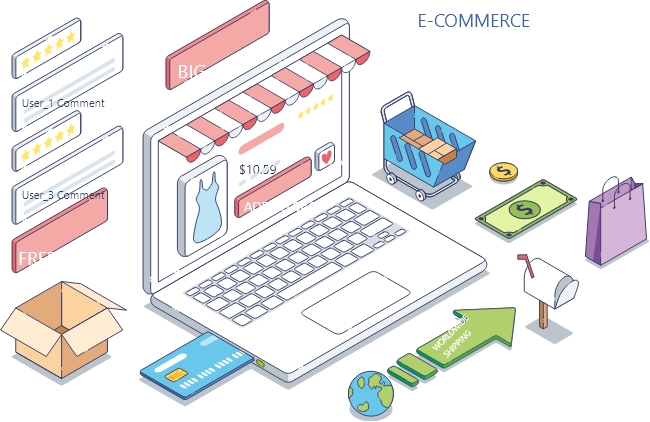 Ecommerce is perhaps one of the fastest growing online business sectors in the world. Due to significant advancements in technology, especially over the past few years, the eCommerce industry has seen a rapid growth in business activities conducted online.
The internet, in particular, has been a vital link between people and businesses. It has become an important asset that has made it convenient for people to communicate easily and swiftly, anywhere in the world.
Nowadays, you can see numerous entrepreneurs coming up with some great and innovative business ideas that have changed the business dynamics for good. Most of these startups are run online on platforms such as Shopify that guarantee maximum productivity and sales.
Shopify Store Ideas
A business idea doesn't just emerge out of nowhere. It requires careful planning and support to make it real and running. If you believe that you have a unique idea with sufficient resources to back you up, you shouldn't hesitate at all.
Here are a few Shopify store ideas to help you get started:
Consider opening a dropshipping store
In times like these, taking risks would not be a wise decision to take. To save some valuable time and money, it is recommended that you find yourself a dropshipping supplier. In this case, you only have to outsource an already existing product from a well-known supplier.
One of the biggest advantages of running a Shopify dropshipping business is that you can easily avoid additional costs for packaging, fulfillment, and so on. Furthermore, you would never have to pay for a large storage facility to handle large and bulky orders.
Adding handmade accessories to your Shopify store
One of the top-selling categories in most Shopify stores is handmade products. People are always in awe of crafty accessories as they can easily serve as cheap and durable home décor items. Try making something creative and attractive so that you can catch maximum attention. If you can gather sufficient stock, there's no better idea to sell your skill than adding your artistic creations on Shopify.
Affiliate marketing is one of the most popular techniques to promote your brand and gain a valuable audience. The marketing strategy mostly comprises of promoting your business through social media, blog posts, and other various sources. It is recommended that you use a suitable affiliate marketing platform that could easily link to your Shopify store. Every time, a user makes a sale through your store's referral code, you can earn some commission as well. Considering the current marketing trends, it wouldn't cost you much to invest in such a successful marketing strategy.
Customized store app or website for your Shopify store
Nowadays, you can find numerous talented freelancers that are willing to create apps and websites for businesses at an affordable rate. Having a customized app or website as a Shopify store idea would do wonders for your business. On the other side, if you have the required technical skills, you can use the Shopify platform to market and sell your abilities.
An excellent way to do this would be to make a personalized Shopify template and sell it to the existing stores.
Advertise and sell your art online
It doesn't matter if you are a musician, painter, or even a photographer, it would be quite harsh on yourself if you are not advertising and selling your special pieces online. With all the resources available for printing, you could turn your art pieces into something real that people can add to beautify and add charm to their living space.
If you are willing to sell your music that could include singles and collaborations, you could sell them as digital sources through your very own Shopify store.
Consider starting a personalized blog
It is quite common to see numerous Shopify store owners using their blogs or third-party write-ups to promote their businesses. The main reason behind the trend is that a typical blog acts more like a regular monetization tool.
By creating an attractive blog, you could gain some valuable audience that would be loyal and would trust your services without any hesitation. One good way to operate your Shopify blog would be to host third-party apps, advertise your products, and write sponsored posts regarding your services. Overall, running a customized blog would be a great Shopify store idea for your online business.
The Bottom-Line
Considering how businesses are operating in the post-COVID phase, now is the time to act and open up your exclusive Shopify business store. It is better to start small and smart and then take the bigger steps to establish your online business. One of the perks of running your online business is that everything is up to you to decide. You should never give up the chance to do things in your way.