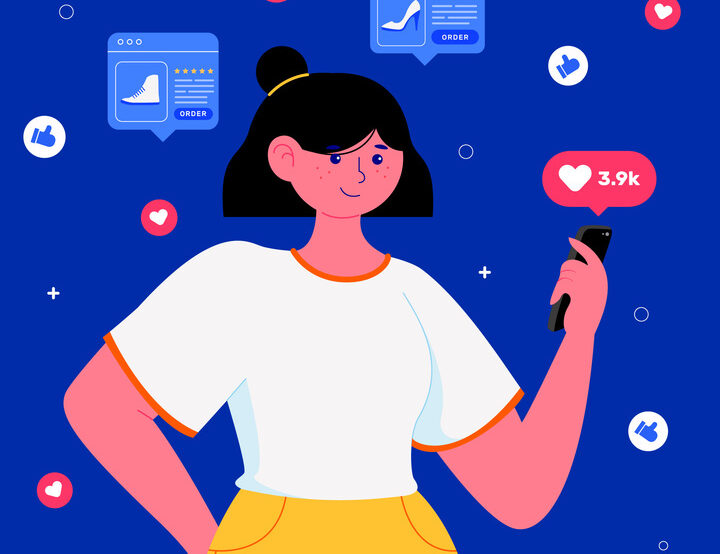 It's 2022 and one of the standout features of this year is the importance of technology in virtually everything we do. From interacting with others in social circles, taking lectures on online teaching platforms, and setting up businesses on online stores, there is so much that can be done with technology. The internet has become a place of vast opportunities for anyone willing and ready to tap into it.
Though a contested space, the internet remains a flourishing and profitable space. This is why we have seen the rise of many online businesses in recent times. Business owners, companies, and even private individuals are beginning to see the need for setting up an online presence. Gone are the days when the only people you can pitch your business to are those who can access the location where your store is located.
In the world that we live in today, whether you have a physical store or you run an online outlet, you can market your services to a global audience. While several online tools are responsible for this shift in marketing, the most important of them all remains social media.
Social Media Platforms and the Role They Play Beyond Being an Interactive Tool
Several years ago, when a few social media platforms came into the internet space, all they were known for was social interaction. Being one of the oldest social media platforms, Facebook was established as a social interaction tool that connected people from various parts of the world with themselves.
You can be in any country in Europe and have friends you interact with from, say, Asia or Africa. This started what has now become a very connected world. However, it didn't end there; over the years, we have seen the introduction of several other social media platforms like WhatsApp, Twitter, Reddit, and of course, Instagram.
Though primarily platforms set up to enhance human interactions, they have become marketing tools that are leveraged by businesses across the globe to reach out to a larger audience, gain more visibility, convert leads into sales, and make a lot of profit.
There is no talking about marketing strategy in today's digital world without mentioning social media marketing. As we have pointed out earlier, there are several of these platforms that you can use to grow your business. However, our spotlight in this article will be on Instagram – a photo and video-based social media tool that is home to millions if not billions of users across the globe.
Hearing those numbers might probably have gotten you off your feet, especially if you have a business or have plans to set up one. When you think of the numbers, what first comes to your mind? How can I leverage at least a fraction of these users to place my business on the pathway of success? If that is what just crossed your mind, you've not only nurtured the right thought; you are also in the right place. In this article, we shall examine some of the ways you can use Instagram to grow your business in 2022.
Instagram and Business In 2022
When it comes to marketing, content is everything, and the quality of content you can create for your business audience per time determines your campaign's quality. However, in recent times, we have seen a shift from the written content to photo and video content. As technology advances, more people are now interested in photo and video content than in written content. This is not to say that articles and well-written blog posts aren't a great marketing strategy, but some added photos and videos can further push the strategy.
Instagram is a social media platform that allows for photo and video content. That's the primary mode of interaction on the platform. Video and photo engagements are on the increase in recent times, which is why many users use Instagram. It is a platform that allows everyone to show off quality pictures and videos, some as a means to seek validation, others just for fun, and some for business purposes. As a business owner, you can leverage this photo and video platform to present your products and services to a target audience – globally.
According to expert opinions, businesses that make use of photos and videos stand a higher chance of attracting more customers than those who don't make use of it. The more quality the photo or video used to advertise your business on Instagram, the more you can attract high-paying customers. The good side to using Instagram to grow your business in 2022 is that a lot can be conveyed in just one photo or video than in a lengthy written piece. The truth is, many people find those lengthy pieces quite boring even when it is detailed.
One of the best ways to grow your business at any level in 2022 is to use Instagram. According to recent statistics, Instagram has an estimate of about one billion users every month. With the introduction and recent upgrade of the IGTV video application, it is projected to increase its user base and engagement. This is because businesses can use this video application to provide detailed information about the business as a whole and the particular products or services it offers.
Using Instagram to grow your business in 2022 is a smart move to make, but what is more important than that is how you go about it. That's why we shall be examining the best ways to leverage Instagram for business growth.
Tips on Using Instagram to Grow Your Business
Make entertaining and attractive posts
Whether you are posting a photo or a video and adding a caption to it, every aspect of your post should first be entertaining, then attractive. Remember that there are several users on Instagram, some of which have similar businesses to yours. That means to get people's attention; you have to make posts that they can find entertaining.
The primary reason why people make use of Instagram is for fun. So, as a business owner, you have to find a way to provide users with this fun while still convincing them to engage with your business.
Upload photos or videos that tell a story
Humans are emotional beings, and if you must create a connection between Instagram users and your business, you must find a way to leverage their emotions. While several ways have been posited to go about this, the best is to tell a story. Videos and photos that tell a story about your business stand a higher chance of attracting more engagements than any other posts you will tell.
In choosing a story that you want your posts to tell, make sure it is related to your business and the products or services that it offers. Don't just tell a story, always provide a call to action that tells viewers what to do. The call to action might be to click a specific link for more details or place their order on your product. A good story and a clear call to action are good ways to leverage Instagram for business growth.
Ensure posts create a good and lasting impression
As a business owner who uses Instagram to market a product or a service, your goal will not just be to have users visit your page and never return. You will always want them to keep returning as that is an excellent way to eventually convert them from being visitors to your page to being loyal customers.
To do this, you will need to ensure your posts create a good and lasting impression. See every photo or video post you are making and uploading like it is your first. Like you will want to create a good impression with the first, you can strive to make sure every other post does that. By doing so, you can have a page filled with posts that all create an excellent impression to visitors and existing customers.
Don't just post every time, post at the right time
There is a way Instagram works that you have to familiarize yourself with. First, you have to understand that there are peak times and there are downtimes. The peak time is when many people are online, which happens mostly at night and sometimes very early in the morning. Posts that are made at this time tend to gain more views and engagements than posts made at other times. The logic behind this is people are not at work at this time, and as such, they have a lot of time to keep up with activities on Instagram.
You are most likely going to get engagements on your business posts when there is a trending gist, and you are wise enough to incorporate specific keywords that drive traffic to that gist on your posts. When you do this, your posts will likely come up when users, in a bid to find the trending gist, search those trending keywords included in your posts.
Ensure photos and videos are of a high quality
It is essential to mention the importance of uploading high-quality videos and photos when posting on Instagram. Users don't just ignore videos and photos of low quality; they also get annoyed by them. If you want to increase your audience base on Instagram, you must prioritize quality graphics when posting photos and videos.
No doubt, Instagram has gone beyond just being a social media tool for interaction alone. It is now a marketing tool, and with the correct understanding of how it works and how to use it, you can grow your business with Instagram in 2022.