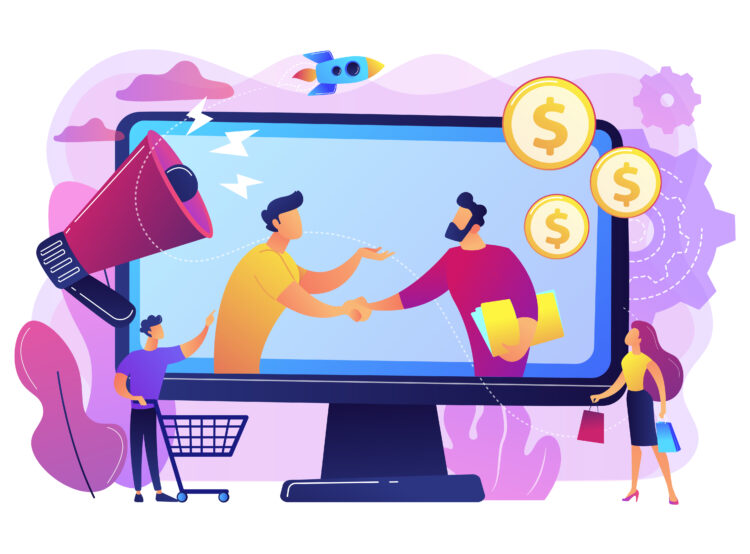 All businesses are not created equal as regards profitability, and some businesses are more profitable than others. With the wave of the Covid-19 pandemic, some companies have risen to become profitable while some have been relegated. This pandemic has changed the Modus Operandi of work, and everyone is trying to catch up with the trend.
With that in mind, here are some of the most profitable businesses for you to engage in:
Financial Services
Financial services involve accounting, tax preparation, and bookkeeping and always in demand, even if the economy is crawling. Based on 35.7% of World Wealth Report respondents, they claimed that financial services are a sector that is very likely to make millions.
Business Consultancy
Currently, many entrepreneurs want to set up their businesses and need counsel from someone who has previously done that. Suppose you have that experience, and you have been successful in launching and scaling your business. In that case, you can start your consultancy company to help aspiring entrepreneurs with your expertise and knowledge.
Food Delivery/Mobile Restaurant
People are looking for cheap and quality people to get delivered to their homes and office. Consequently, the food industry has boomed in the past few years. This business is quite profitable as it removes the rigors and costs of running a restaurant. You can make up to $300 000 per year from the average food truck business
Education and Training Services
Learning never goes out of style! Education is one of the fastest-growing sectors. It is a broad industry where you can leverage your past knowledge and expertise. You can teach high school students or set up your instructional schools such as driving school, catering school, and dance academy.
Investment Firms
Trading and Investment opportunities are always out there. You can invest in virtually everything ranging from commodities like old, bitcoin, gold, and stocks and bonds. You can also go into forex trading. However, it is dangerous but can be very profitable if you are tactical and careful.
Cleaning Business
The cleaning business does not cost a lot, to begin with. Your monthly expenses are meager, and there is always a need to clean the office and home. In 2015, the cleaning industry raked in $51 billion.
With COVID-19 and new safety regulations, this service is more important than before. The local cleaning services help businesses to open and serve customers as the pandemic continues.
If you sell your business well and launch weekly or bi-weekly contracts with local shops, it can become a very profitable business.
Web Design Agency
A website has become a necessity. It is not a luxury at all. Even though there are many free website templates, organizations still need a website that suits a brand, and they can engage the services of a website designer. To earn some cash, go for emerging markets as the competition is not high, but the demand is growing steadily.
Copywriter Service
Businesses of all sizes need talented copywriters that can create content that will drive sales, increase visibility, and skyrocket their traffic. So, if you are a good copywriter and have a strong portfolio, you can rake in good money
Healthcare Consultancy
This sector will always make you money. People want to lead healthy lives and always look for a healthcare consultant to help them live healthily.
If you are a trained health care specialist, you can jump on this work. To make a lot of money, you can carve a niche for yourself in that sector.
Mobile App Development
Mobile app development is a very profitable business venture, and the demand has been on the increase over the years. There are about 5 billion mobile users globally, and if you can create any app that can offer useful functions, like health app, productivity app, budgeting apps, among other tools. Mobile usage will continue to grow, and this business will continue to be profitable.
Legal Services
Legal services will always be in demand. They are not cheap, and the operating costs are low. Legal services involve lawyers, title search agents, notaries, and settlement officers. If you are skillful at your job, you can be sure of having a stream of clients.
Information Technology and Telecommuting Consulting Companies
With the pandemic, most companies worked from home. Some companies were able to do that effortlessly, while for others, it was a struggle.
Even when things have returned to normal, many companies have gone back to the office, while others are staying at home. With the fear of a second work from home order, Information and Telecommuting consulting companies can help companies to
Migrate local networks to the cloud and allows workers to access files stored on local servers from home.
Implement the right technology to enable people to work from home without rigors.
Protect company and customer data by improving cybersecurity.
You can get into profitable business opportunities by setting up an organization that helps make this a stress less transition. The IT industry is a vast market that you can take advantage of if you have the skills and expertise to work in that sector.
Errand Services Like Shopping and More
Companies like Amazon and DoorDash offer convenience by helping people get what they want without stepping out of their homes. However, you cannot get everything from a mainstream delivery or an eCommerce app.
That is where you come in. You can offer errand services that can help people through a website or an app. You can also help people with other tasks such as laundry, purchasing groceries, and others.
Still skeptical about this? Now,  read this.
Drizly, an eCommerce alcohol delivery platform, has undergone a 350% increase in sales since the beginning of 2020, and the number of their retailers has doubled.
Virtual Reality (VR) Businesses
Virtual reality (VR) is the greatest technological advancement for homes and theatres. There are opportunities to integrate VR to your daily lifestyle like video game headsets to interactive home setups.
Because of the COVID-19 pandemic and the limiting possibilities it brings, this is a better time to go into the industry. You can start a VR business in 3D movies, meditation, training, office team-building exercises, and gaming. All the options can be mobile or wheels or in a particular location. No matter the size of your VR business, you will attract interest from people of every age and technology experience.
Real Estate Services
Real estate business has proven to be a very profitable business. According to Forbes, the Real estate business is one of the most profitable businesses of 2017. It is still true in 2020.
Based on your state, you might not need a real estate license as long as they work under a licensed broker. Nevertheless, if you desire to launch a full-service real estate business, you have to get your license, a set of business cards, and a strong marketing strategy.
Business-To-Business (B2B) Services
Business-to-business services, which are also called B2B services, are becoming more renowned with time. B2B services can be performed as an incorporated business or a freelance business.
There are various types of B2B services you can provide to save businesses money and increase efficiency. Marketing services include social media management, digital marketing, search engine optimization (SEO), ad management, website development, graphic design, and content marketing. Other B2B services that automate day-to-day operations are bookkeeping, payroll, accounting, tax preparation, and consulting.
These services are offered by independent contractors, digital marketing agencies, and local small businesses. No matter how you want to choose to perform B2B services, you can earn six figures every year.
Agribusiness
Agribusiness is indispensable because the growing world population needs to eat. This business has a lot of prospects. You can grow fruits and vegetables, raise livestock, or start a fish farm. You can also veer into food processing, storage, and distribution, which are lucrative ventures. You are going to make rake in lots of profit, your location notwithstanding. Also, you can take it further by engaging in food exportation to other countries. This is the goldmine of agribusiness.
Communications
This is another lucrative venture, thanks to the growing freelance generation and remote workers' opportunities. You can build tools like Slack; you can sell or repair mobile phones. There is a wide range of communication-based business ideas that you can choose from.
Automotive Rental and Leasing
This is another business that is gaining traction. With ride-sharing and on-demand services such as Uber, Lyft, and Zipcar, more people are renting and leasing vehicles instead of buying them.
Exporting and Importing
This is another profitable business that can make you some good cash. Because we are in a global marketplace, importation and exportation business is very profitable and easy to start if you know regulations and international markets. You can import and export almost anything, including produce, vehicles, and clothing.
Conclusion
These are business opportunities that can make you good money when you engage in them. You can choose one that you are passionate about and can execute, and start from there.