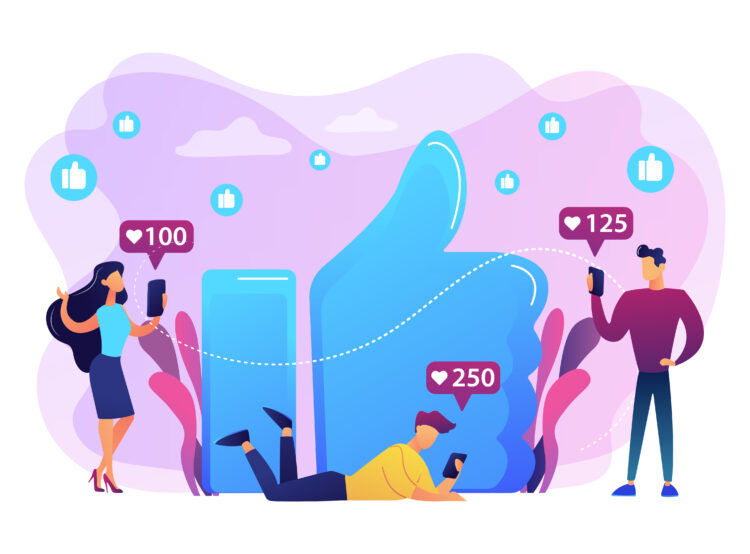 The internet has helped many businesses, organizations, and personal brands gain access to a virtual marketplace that offers many benefits. In this virtual marketplace, you can now build online communities around your brand and rake in profit. Online communities are becoming the rave of the moment for building brands and establishing authority as a business or personal brand.
As a business owner and leader, you need to harness and take advantage of the myriads of online communities' abilities for your businesses and brands. However, before delving into the benefits of online communities, let's help you gain full clarity on what an online community is.
What is an Online Community?
An online community refers to a group of people who share a common interest who uses the internet or virtual platforms to communicate and pursue their interests. Some organizations create online communities to serve as a professional and otherwise private network to gather people based on a common business experience or the purpose of increasing online collaboration and growth.
Online communities are set up for engagement and empowered communal support. The communities do not feel and look the same way; they come in different shapes and forms to cater to their members' and organizations' needs. There is a no-size-fits-all model for success.
Examples of the most common platforms that business uses to build online communities are email, Facebook, Twitter, LinkedIn, YouTube, G2 Crowd, GetApp, Quora, Discourse, Glassdoor, Slack among others.
The benefits of an online community are many and varied. They are as follows:
Online communities provide a great platform for retaining and engaging your customers
The first benefit of online communities is enhanced retention and customer engagement. It is a known fact that it is cheaper to maintain current customers than to go for new ones. Hence, customer retention is an effective means of growing your business.
When your customers are members of your online community, they are exposed to more of your products and services; and can choose to get more of them. They can also follow new conversations, share their opinions and experiences on important topics. This will improve your customer engagement. Top brands use online communities to create relevant relationships with customers and members, which leads to better brand loyalty and upsell opportunities.
Personalizing Your Brand
Another benefit of an online community is that it gives your brand personality. Online communities help you to succeed and remain natural. Through your posts and content, you discuss your values, principles, and strategies; and in doing that, your community members will identify with you and your identity. You don't need to pretend or lie. By being authentic and honest, you will attract more followers and brand loyalists.
Brand Visibility
Online communities will help you to improve your brand. The bigger your community, the more your brand will grow. As your online community grows, other people will get interested in it mostly out of curiosity. Consequently, you will get new customers and prospects. Building online communities expose you to your target audience.
Build Trust
An online community is an important way of connecting with your customers. Also, an optimized online community helps you to build customer trust. You build trust in your brand by churning out quality content that will engender trust in your target audience. Create educational content that will support your online communities and brand you as an expert in your field
Turn Your Customers to Brand Advocates
Another benefit of building online communities is that you will convert your customers to loyalists who will freely advertise your products. That is why you need quality followers and not just a huge number of followers.
If you are wondering how to convert your customers to brand advocates, the answer is value, value, and more value
Help your members to solve their problems. Once you are consistent with providing value and excellent service to your customers, they will offer great testimonials for your product and cause other people to transact with you. When you can convert your customers to brand advocates, you will be able to multiply your sales.
Gain Better Understanding of Your Customers
Building online communities helps you to understand your customers better. You have the opportunity to listen to your customers, hear their concerns and challenges. You can also organize polls or ask for their opinions concerning your products and services. Consequently, you will make informed decisions on your products and services; and improve your customers' experience.
Build Authority and Become a Role Model in Your Sector
Having an online community can make you stand you out as an authority in your sector. That way, you will become viewed as a role model. Suppose you are consistent in giving value to your online community and churn out quality content for a long time. In that case, you will eventually be seen as an authority and role model in your sector. You will also be upon up to by other companies. This way, you will create synergies, collaborations, and agreements.
Optimize for Search Engines (SEO)
One of the factors that affect SEO is the volume of Website traffic. With an engaged online community, you can multiply the number of visits and enhance your search engine ranking higher.
Improved Product Testing and Development
Online communities can help in your product testing and development process. The process will help you to be aware of your customers' opinions, choices, and needs. That will improve your profit as you will release products that are needed by your customers.
Have a Ready Market for Your New Products
An online community helps to give your products and services a better reception in the marketplace. Before you release new products, you can inform your community, and based on the trust you garnered over the years; they will buy your products and even help advertise your products to others. With an online community, you will also create products and services that will solve the problems of the members of your community based on their complaints and opinions.
Collaboration with other Brands
When you have successfully established yourself as an authority in your niche, collaborations and businesses will increase. Other businesses and brands will want to make deals with you. This will help you to get more traction and visibility as a brand. Collaborating with other big guns in your industry will help to increase your visibility, influence and impact.
Cost-Effective Way of Communication
Online communities offer a less expensive avenue to spread your message and build your brand. Unlike traditional engagement methods that involve postage, printing costs, and hiring venues for public meetings, online communities allow organizations to update and monitor information and reach a larger audience with little cost. All you need is your PC or smartphones and access to the internet, and you can start creating your online community. 
Ability to Reach a Larger Audience
Most organizations aims to reach a larger audience despite their current level of engagement. Online communities can assist you to reach a larger audience than you can ever access offline communities. These are some reasons that buttress this fact.
A lot of people are online. According to 2017 research by Statista, there are now 3.58 online users globally, and it is expected to grow continually. Imagine trapping a percentage of that number to your business community.  With this number, digital engagement has become one of the most effective methods to engage the most community members possible.
Online communities help you to reach diverse voices. There is no boundary to the number of people you can reach on online communities. You can reach people of different races, countries, gender, status, and social status. With this public involvement come more information and the ability for the brands to make relevant decisions.
Extracting and Analyzing Data
Online communities also offer you the opportunity to gather data from your customers. After obtaining the data, you can go ahead to analyze the data you have obtained. That will help you to continue to plan the strategy you want to execute.
You can get information on search trends, keywords that your community members seek, the location that causes more traffic. Analyze the trends and draw necessary conclusions that will help your decision-making process.
Scale Your Business
With online communities, scaling your business is a whole lot easier. Due to the fact that you have a far-reaching audience, you can increase your sales volume, production volume among others. You can take your business to any part of the world with online communities.
Conclusion
Online communities have proven to be a great asset for businesses and personal brands. Organizing an online community can be a daunting task, but the rewards are immense. You can build an online community by choosing a platform for your community, developing a launch framework, identifying major internal stakeholders for the community, setting up your community, commencing a soft launch, and promoting your community.
Hence, it is advisable to build an online community around your brand, churning out quality content, establish yourself as an authority, and create brand advocates.